Scorpion Cave
Some cool views from the top of the mountain.
A couple of these photos were taken as I was walking to my camp.

The rest of the photos I took when I walked to the top of the mountain and took a trail along the mountain top.

Some of the photos look at downtown Phoenix. A few of the photos look north at Camelback Mountain and Squaw Peak, and some of the photos look toward the east and include east Phoenix and Tempe.

The photos were taken in the winter, which is the smoggy time of the year in Phoenix.
This is a photo of Camelback Mountain I probably shot walking to my home.

This is just a side of the mountain in the park. Typical Arizona desert. Or typical Phoenix desert.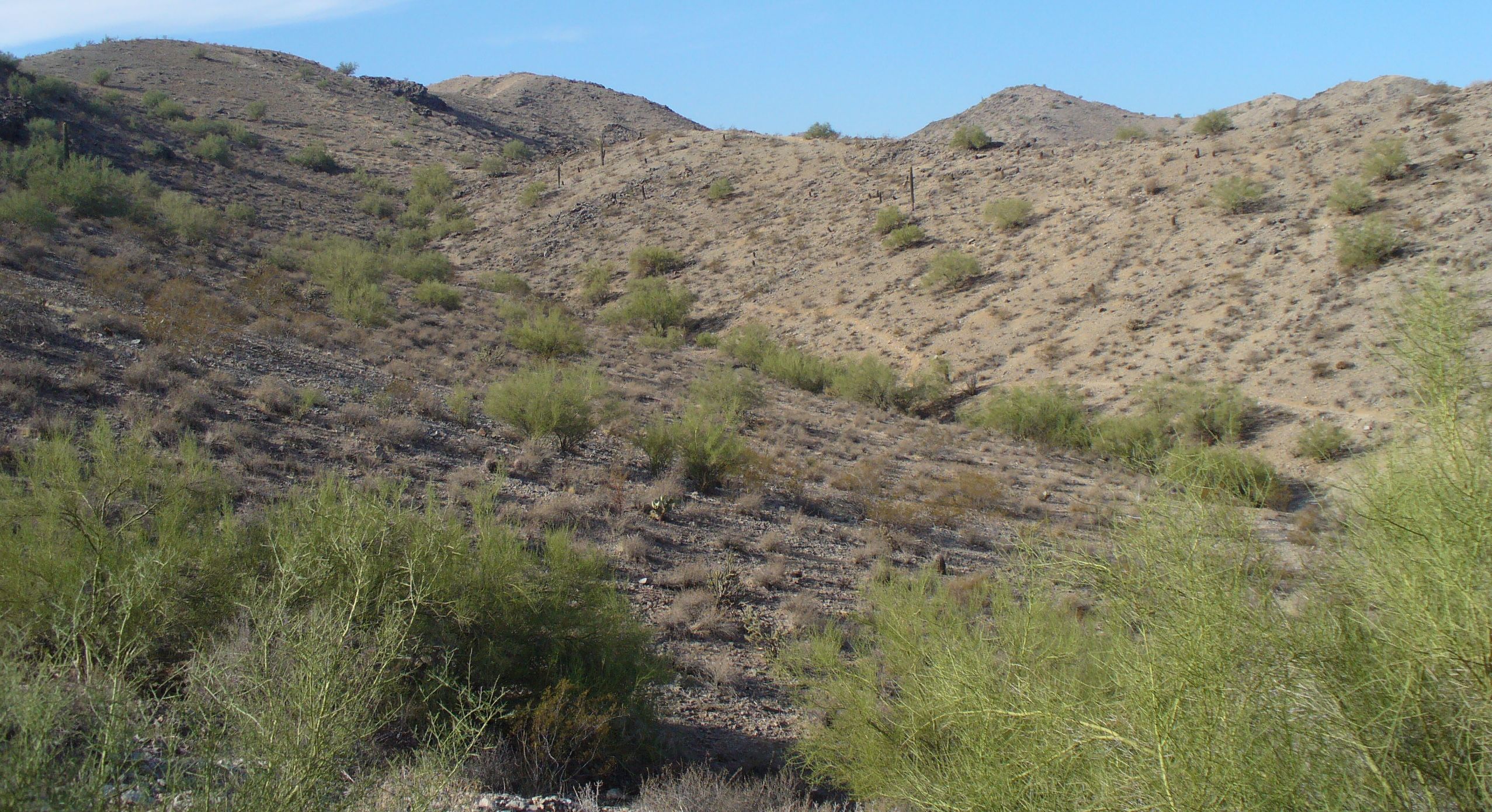 I think this is looking northwest from the mountain. The tall buildings are probably downtown Phoenix.

A photo of downtown Phoenix.

Tempe and east Phoenix. The butte that is close up is probably Bell Butte which is in Tempe and has a hotel on it. The tall lights are in Diablo Park which is corporate welfare that the City of Tempe gives to rich baseball corporations. The center butte on the left is probably Hole in the Rock in Phoenix's Papago Park. The small buttes in the center are probably part of Tempe's Papago Park. The tall buildings on the right are in Downtown Tempe. The mountains in the background are probably the McDowell Mountains.

Yes this is downtown Tempe. Get the A on the mountain next to ASU.

This is Bell Butte. It includes Tempe's Diablo Park, which is corporate welfare for rich baseball teams, and a hotel on the top of one of the Bell Buttes. The buttes in the back are probably buttes in Tempe's Papago park on the right, and one butte in Phoenix's Papago park.

This is looking northeast from the mountain. The 3 poles on the left are wooden power poles. The canal is between the parking lot and the large building, which is just in back of the 3 wooden power poles. Just above that and to the right is QT. There is a steel power pole to the right of the QT, and the big antenna tower with the red at night and white light in the day is to the right of the steel power pole. Between the steel power pole and the radio tower is a major Phoenix or Tempe street.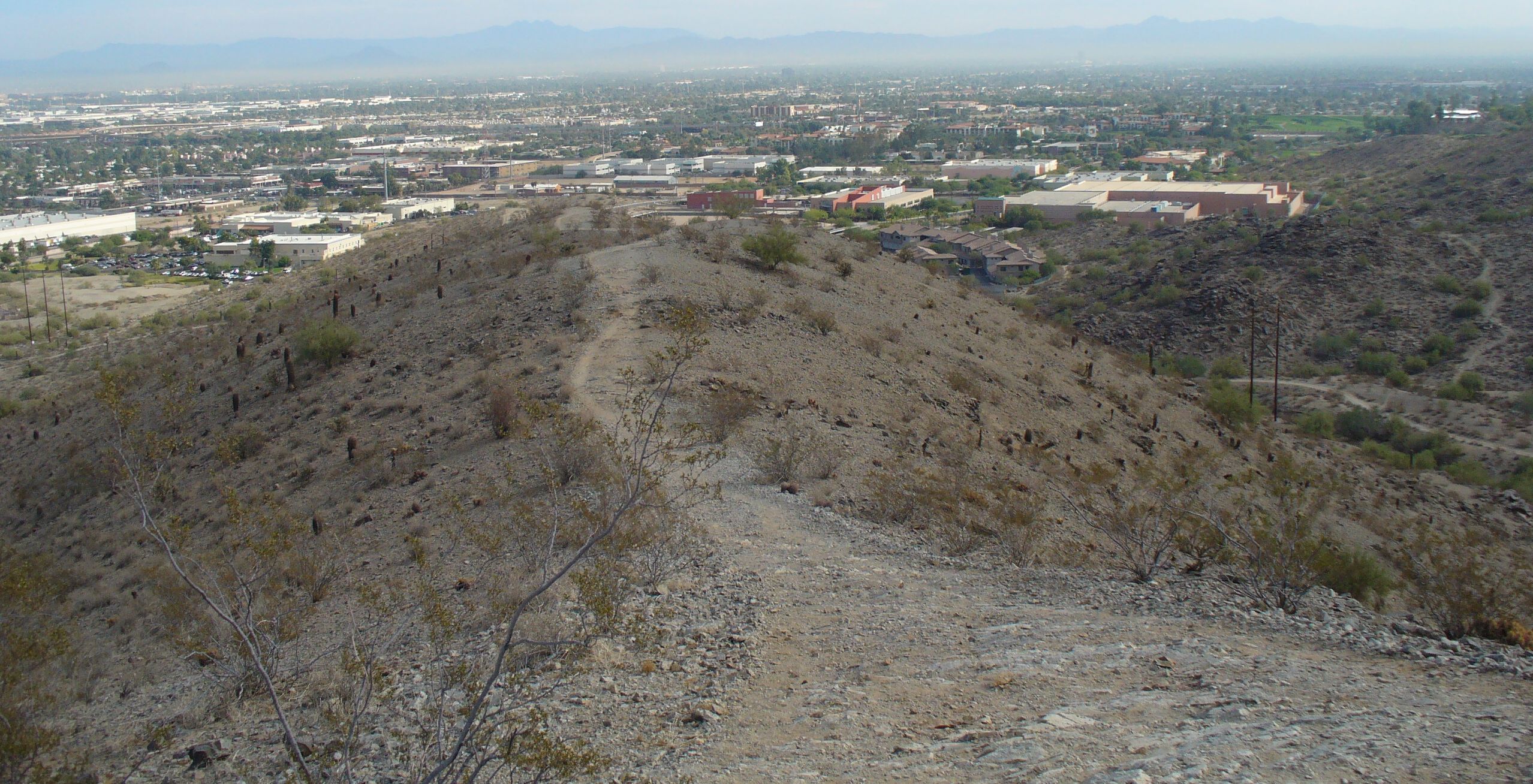 Looking north as Sky Harbor Airport. Squaw Peak is the mountain on the left. You can see the planes on the runway.

Looking north as Sky Harbor Airport. You can see the planes on the runway. The mountain in the west (left) is Squaw Peak. The two large radio towers in the center are probably at Tower Plaza shopping center, which is between Thomas Road, Oak Street, 36th Street and 40th Street.